Vladimir Mitsak, Matimex Ukraine:
We are regular exhibitors at INPRODMASH. This year, we have slightly changed our participation format, i.e. we showcase less machines. Today, we represent the entire range of meat processing equipment demonstrated at the trade fair.
Konstantin Chaikovsky, Invent Group:
We offer food grade oils for food safety. And nowadays we sell more products than a few years ago. This means that manufacturers understand their mission in terms of food safety.
We like this trade fair. Our goal is to show that we are working actively and are ready to deliver our services.
Dmitriy Sery, Agrotehnologii IC:
We offer collagen casings by Fibran (Spain) in the Ukrainian market.
Trade fair format changes year by year - it becomes multi-faceted. I liked it better when it mostly featured companies offering meat processing equipment.
Denis Pilipenko, Dominanta:
We can describe our participation in this trade fair as a way to build our company's image. We represent executive-class marking equipment by Domino in the Ukrainian market. All of our production facilities and laboratories are located in Europe.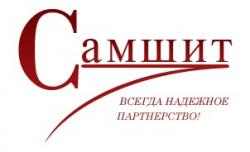 Grigoriy Boldyr, Samshit LLC:
We hope that participation in this trade fair will give an additional impetus to the development of our company. We worked productively, our stand was visited by potential customers with whom we communicated effectively and who understood what they need. Our company is known as a supplier of aromatic compositions by Symrise (Germany).
Natalia Gorbatenko, Holland Pavilion:
This year, the Holland Pavilion hosted companies, which participate in the PIB FoodTechLink Ukraine public-private partnership. This partnership has been made possible thanks to the support of RVO Agency in The Hague-NL and the Embassy of the Kingdom of the Netherlands in Ukraine.
As for the show, the Holland Pavilion participates in this exhibition since 2012. This year, more than two dozen companies took part in PIB FoodTechLink Ukraine. We would like to thank the organizers for maintaining their brand against all odds.
Aleksandr Dundal, DUNDAL Food Industry Solutions LLC:
Exhibition, as many other processes in the country, reflects the state of our economy and the situation in the country in general. This year, the event was not very large and not everyone could take part in it, primarily because of lack of funds. But we had a lot of useful negotiations on this small area.
Denis Protsenko, Nasha Trade House:
Our main objective of participation in this exhibition is to meet with clients, who have long been working with us, discuss new products, sign new contracts, make arrangements for future cooperation, as well as to meet new potential customers and to promote our products in the Ukrainian market. Also, we are beginning to think that it is the right time to appear on the international scene.
I would like to advise our brothers in trade to join this exhibition because it is company image. And I wish this exhibition to expand further.
Oleksandr Sharapov, Inox Time:
This exhibition is quite saturated. We have had a large number of customers from small and medium-sized enterprises.
Aleksey Rozumnyi, Rozfood LLC:
We have had a lot of clients. This exhibition is larger than it was last year. I think that next year the exhibition will be larger and the situation will settle down.
Roman Bevziuk, Technolog Ukraine LLC:
I wish this exhibition to keep the same size and scale as in previous years. And I believe it will.
Igor Schvaika, Minister of Agrarian Policy and Food of Ukraine:
We hope that active participation of world-renowned leaders in INPRODMASH &UPAKOVKA 2014 will contribute to further development of the domestic market of equipment and technology for the food processing industry and stimulate the domestic manufacturers to produce competitive products, as well as contribute to further integration of Ukraine's food sector in the world markets.
Aleksandr Kuts, Director of Food Department of the Ministry of Agrarian Policy and Food of Ukraine:
Modern food processing industry of Ukraine ensures country's food security. INPRODMASH &UPAKOVKA further modernization of production, introduction of new technologies, and thus enhance the competitiveness of domestic production capacity and production volumes. Today, our producers export more than half of value added products.
I would also like to note that this exhibition is aimed to further the resolution of issues related to the production diversification. Under the conditions of fierce competition and "economic wars", it is necessary to develop those areas that enable us to replace imports and to increase exports. One of such areas is the production of baby food. The scientific and practical conference on the prospects for the development of this sector was held within the framework of the exhibition. Currently, production of baby food is intensively developing thanks to innovative technologies. This year it grew by almost 10%.
Benno Grimberg, Director of Grimco Trade Holland (the Netherlands):
We were very happy to take part in international exhibitions INPRODMASH &UPAKOVKA 2014 and had the honor to invite Ukrainians to the Dutch pavilion, organized with the assistance of the Agricultural Counsellor at Royal Netherlands Embassy in Kiev, Ukraine. People, who have visited our pavilion, could meet with the leading Dutch suppliers of food equipment, packaging lines and storage technologies. All of them are actively and successfully working in Ukraine for a long time.
I am filled with admiration for ACCO International Exhibition Company for taking such a courageous and forward-looking decision as holding INPRODMASH &UPAKOVKA exhibitions this year! I am convinced that this was the only right decision. Despite the fact that the current situation is extremely complex, it is necessary to show our faith in the prosperous future of Ukraine.
On the 27th of June the President of Ukraine Petro Poroshenko has signed the economic part of the Agreement on establishment of a free trade area between Ukraine and the European Union. This agreement will eliminate existing trade barriers and open new markets consisting of the 28 EU Member States and more than 500 million consumers for Ukraine's exports. Ukrainian food industry has the potential to occupy a niche in the EU market. I am convinced that Ukrainian companies will take advantage of this opportunity. Some of them are ready for it, but others need time to adapt. Experienced Dutch suppliers of food equipment, packaging lines and storage technologies will gladly support them.
Bogdan Magola, Commercial Director of Matimex GmbH (Vienna, Austria):
Ukraine has all chances to become a rich and prosperous country. I have no doubt that Ukraine will join the European Union, but it can take some time for political and economic changes to take place. People have to start with restructuring themselves. Prospects exist. A good example is our company, which has made a significant contribution to the development of the Ukrainian meat processing market by implementing European level projects. Principles and methods of work are the same for our Austrian and Kiev offices.
In spite of a difficult time for Ukraine, we have to continue our work and to fully support customers and domestic meat processing industry as a whole.
Іvan Grod, Director General of Matimex-Ukraine (Kiev):
We were offered not to participate in the exhibition this year, because it can be ineffective in view of the difficult situation in the state. In my opinion, now, more than ever, we need to show the world, including through the organization of exhibitions, that Ukrainians want peace; they want to grow wheat, produce food and work for the future. God helps us. This year, Ukraine had a record grain harvest.
Our participation in this event is meaningful for our foreign partners, whose products we represent in the Ukrainian market. We are proud that foreign guests have come to INPRODMASH &UPAKOVKA. It is extremely important for us, because in this way they showed us that they support Ukraine.
We are very happy with our participation in these shows. Virtually all equipment represented at the exhibition was sold. So, it's not so bad. Today we have promising projects on the reconstruction of meat plants - from cattle slaughtering to the manufacture of finished product.
Edgar Petrosyan, Head of Representation of Wiberg GmbH:
Participation in INPRODMASH &UPAKOVKA, held in Kiev, was strategically important for our company. Indeed, the main news of additives market 2014 is that Wiberg now works with Ukrainian meat producers directly and through regional partners. A lot of people visited our booth. It was a pleasure to note that the products of our company are well-known and respected in Ukraine and that the producers are open to dialogue and cooperation.
Here, at INPRODMASH &UPAKOVKA, we were able to see that a lot of pleasant emotions and memories of Ukrainian producers are connected with our products. The success story of many meat processing plants for decades has been closely associated with the products of our company. Therefore, Ukrainian production engineers take Wiberg additives as something native, near to their hearts and even favorite. It was very touching to realize that in the course of communication with our stand's visitors.
Konstantin Samojlenko, Director of Representation of Ferdinand Henneken GmbH:
We participate in these exhibitions for 12 years. Each year, we strive to present new products from the leading European manufacturers. We also give advice to our clients and help them buy only what they need. It is very important for Ukrainian producers in today's economic situation. The exhibition was also quite interesting this year. We have found a lot of new business partners.
Igor Gedz, Director of Teko Trade, LLC:
Honestly, we did not expect great results from the participation in INPRODMASH &UPAKOVKA this year. But we are very satisfied with the results, including the number of contacts.
We saw that the market did not come to a standstill: there is a "movement" in the meat industry and the dairy as well. Also, we noticed a great interest of visitors in fish processing equipment. Many shops and small manufacturers are adjusting or expanding the production of cold-smoked fish products in view of the increasing demand for them in big cities.
Our main finding was that we realized that the company, which did not stop developing due to the war and is tuned to work in a peaceful environment, will certainly win.
Galina Dremaretskaya, Consultant and Production Engineer of Agrogest-Ukraine, LLC:
We are regular participants of INPRODMASH &UPAKOVKA. This year, our stand was visited by both new customers and old partners. We solve our production issues, offered new technological solutions, helped select equipment at our meetings. We are going to participate in these exhibitions in the future. As they say, in the same place at the same time.
Marina Zaychehko, Director of Ecogroup Ukraine, LLC:
Though our company is on the market for 6 years, this year we participated in INPRODMASH for the first time. And it paid off! We presented lubricants TM PETRO-CANADA for meat, confectionery, bakery and other industries. These lubricants have a high degree of purification - 99%. We are satisfied with participation.
Aleksandr Rudkovskii, Sales Manager of Vacuum Technology, LLC:
Vacuum Technology, LLC is the official representative of Busch Company - world-renowned manufacturer of vacuum equipment - in Ukraine.
We showcased pumps, as well as accessories and filters for them, vacuum greases, compressors with various modifications at the exhibition. As for the exhibition, it was a success for our company. Thought the exposition was smaller than usual, what is understandable in the current situation, it was very active.
Katerina Dzhiviriaga, Director of Sales Department of Voleks, LLC:
As a seller, I am pleased that our company took part in INPRODMASH & UPAKOVKA. It is never too late or super-consistent to show that the company works, develops and is ready to fulfill any order. We offered a wide range of meat processing and packaging equipment. I hope that those visitors, who visited our stand, will become our customers in the future. Therefore, despite the small number of participants, we shall expect the effect of participation in the near future.
Igor Rozovetsky, Commercial Director of "Matimex-Ukraine":
Our stand was visited by many customers and a lot of contracts were concluded. Almost all showcased production was sold. In fact, our company demonstrated wide range of equipment produced by world leaders of the meat processing industry.
Valentin Fedenko, Director General of "Technology Plus":
This year it was the first time our company showcased software for industrial automation alongside with functional food additives, flavoring compositions and materials. Hardware-software complex (HSC) is a new direction of our business. Actually, we demonstrated our new development at this exhibition. Our expectations were met because we talked a lot with our visitors and came to a conclusion that HSC is essential for every production facility.
Frantishek Kopecek, Manager for Eastern Europe, Mauting Company:
We are very pleased with this year's results of "Inprodmash and Upakovka" exhibition. In the first two days our booth was visited by a lot of customers interested in our equipment. They were invited by our partner - "Food Tech" Company. Several customers came to the exhibition to see how our thermal chambers look like and how they work. Basically, visitors were interested in chambers with small performance (5-6 tons per day), their operational aspects and parameters... Therefore, we are satisfied with the exhibition because it allowed us to quickly get several orders for the supply of our chambers.
Aleksandr Lavriniuk, "Euroalliance Plus", LLC:
We participate in INPRODMASH & UPAKOVKA since 2000. This year, we signed contracts with new meat-processing plants and started cooperation with meat processing complexes. This year's exhibition was not very big in size, but, nevertheless, our experience is very positive and we plan to participate again next year. Perhaps, with a bigger stand.
Oleg Kolosov, director of "Krist-Ukraine":
We met a lot of new customers this year. It is especially pleasant that some customers knew about our participation and purposefully came to our stand to communicate with us and invite us to their facilities. There were even such situations that visitors had nowhere to sit down. We also plan to participate next year, because it is a reputational issue for us. We found a lot of our partners here. It's a perfect place to meet, socialize and establish cooperation.
Aleksandr Gorbach, Chief Industrial Engineer of "Proxima" JV:
In comparison with previous years, the number of participants decreased. However, in terms of performance, I think that this year's show was much better. On the whole, this exhibition was a success for our company. We managed to interest visitors and get a lot of contacts. We found a lot of new customers at this show.
Andrei Oleksiuk, "Food Tech Engineering", LLC:
This year, "Food Tech Engineering" met its targets. We demonstrated new equipment and technologies that were presented this spring at IFFA (Frankfurt). As always, our stand was attended by representatives of equipment manufacturers. That allowed us to conduct a series of negotiations that ended in success and we sold some samples of our equipment. We are grateful to our customers that they found time to come and visit our stand.
Vladimir Linnyk, Sales Assistant, PSS SVIDNIK as (Slovakia):
Our company produces wide range of equipment for the meat industry: grinders, cutters, mixers, vacuum fillers, thermal chambers, as well as screw conveyors, etc. In addition, our company offers complete lines of meat processing equipment.We often conduct market researches to offer our partners the most relevant and popular products. Our sales geography covers all Ukraine. Most of our partner companies are located in the Eastern and Central regions, because entrepreneurs of Western regions often buy equipment in neighboring European countries.It is too early to analyze our work at the exhibition, but I can say that we have seen interest of Ukrainian partners and that is why we can state that we can expect positive results in the future. A lot of specialists visited our exposition; they were interested in meat processing equipment.